About Us
Serving Charlotte N.C. metropolitan region since 1978
Our People
Commitment at Every Level
Every accounting firm takes pride in the expertise and experience of its principals. At Farris Cooke and Associates we take just as much pride in the quality and capabilities of our managers and other team members.
When we hire staff we work hard to attract people with the ability to immediately increase the depth of understanding we bring to the industries and services that are our specialties. This lets us focus on the one thing that matters most: your business.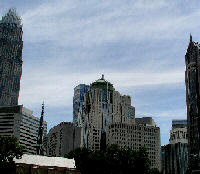 Our Principals
Dedicated to Serving our Clients
The professional services you receive are only as good as the people who provide them and the level of effort they put forth. Our principals certainly have the direct personal and professional experience our clients need, but what sets our principals and consequently our firm apart is the amount of effort and care they provide to each of our clients.
M. Robert Farris, CPA
R. Gray Langley, Jr., CPA
B. Elizabeth Poole, CPA
Who we Service
Private Companies
Family-owned Businesses
Individuals
Construction
Elevator Service and Repair
Food Industry
Manufacturing and Distribution
Waste Management and Recovery Services
Wholesale Distributors
Professional Service Providers including architectural, legal and medical groups

Real Estate
Retail Sales
Restaurants and Hospitality
Service Companies
Transportation and Trucking Activity